Who is Juris P. Prudence?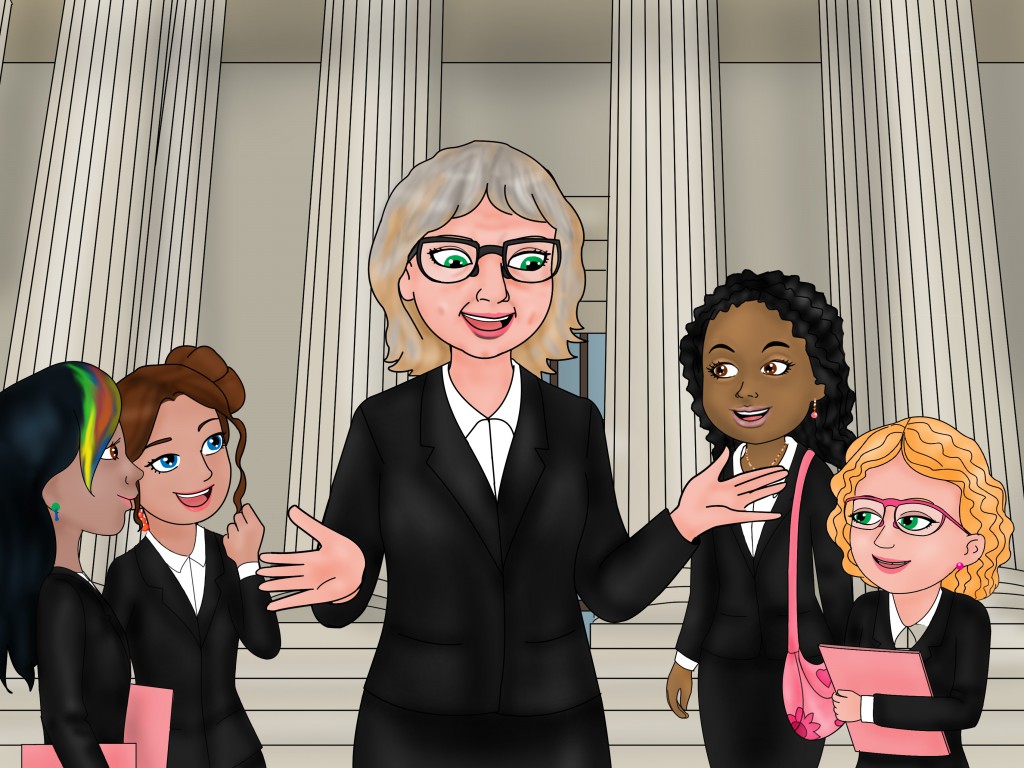 Juris "J.P." Prudence always wondered if her parents named her Juris because they knew that she was destined to become a lawyer.  Her parents probably never expected that she would become a lawyer at just eleven years old and use her law degree to change history.
Last year, JP and her best friends, Sofia "Sofie" Flores-Ramirez, Isabel "Izzy" Carrington, and Madeline "Maddy" Rosenfeld, finished the law program that they started at the National Kids Leaders Academy at the early age of five years old.
Despite the fact that they are only eleven years old, they are now real lawyers.  Since passing the bar exam, they have not done anything to put their law degrees to use, that is, until the day that J.P. and her best friends form a law firm to change the law for kids.
You can read about J.P. and her friends in the Briefcase of Juris P. Prudence.
Fun Facts About JP Prudence:
Birthday: January 18
Live with: Grandmother and Grandfather
Age: 11 years old
School: National Kids Leaders Academy
Place of Birth: Washington, DC
Neighborhood: Petworth, Washington, D.C. NW
Siblings: None
Favorite Item: Bright Pink Bike
Favorite Food: Mushroom Pizza
Favorite Activities: Running law firm of J.P. Prudence & Associates, Cycling, and Debate Team
Best friends: Sofia "Sofie" Flores-Ramirez, Madeline "Maddy" Rosenfeld, and Isabelle "Izzy" Carrington
Occupation: Attorney